KPOP ?
This is DEFINITELY not a new term for most of you.
KPOP
hmmmmmm
What is it?
Well It is a WHOLE NEW WORLD inside which if you set your foot in, you are not able to step out. In simple terms it is a genre of music which has originated from south korea. This genre struggled to come to this position where every third person knows about them and listens to their songs.
I personally started listening to thier songs back in 4th grade.
The first ever song i listened to was mic drop (original version) by BTS
and
OH. MY. GOSHYYYY
I loved it then and there.
I do have to accept that that listening to their songs for the first time will not be that catchy for most of the people considering its language and the difference of music.
But as i said, the world is AMAZING ! one just has to step inside…
Now some people will still say that they have not heard even a SINGLE korean song.
WELL….
THE GANGAM STYLE SONG THAT WE ALL HAVE BEEN LISTENING FROM OUR BIRTH IS KOREAN !!!!!! [I also got to know it recently, so don,t worry. ]
COME ON ! everyone has listened to THAT song atleast ! At the time of me writing, this song has exactly 3.5 BILLION views !!!! so you no that THIS song WAS popular.
Now let's come to the fun stuff,
THE BANDS I LISTEN TO :
They were the first band i EVER listened to as I mentioned earlier
My all time favourite song has to be BLOOD SWEAT AND TEARS. It is just beautiful
My bias is Jungkook. But i seriously love ALL of them. One can just Not pick a bias !!!
The first song i listened was actually a mashup of Blackpink Whistle and BTS Blood Sweat and Tears.
But if u ask individually, then it was I am so hot
My all time favourite song from them is Boombayah, Playing with fire and Don't know what to do
And honestly for blackpink, IT IS TOO hard for me to pick a bias. But if i had to…oh gosh this is hard…bu if I REALLY had to…then
JISOO and LISA
DONE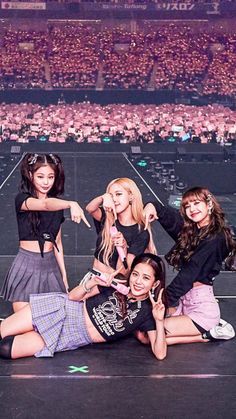 They are a new group but they have received a lot of love from the viewers.
The first song I listened to was DALLA – DALLA. Loved that one
I m currently liking their Wannabe song (because of the steps i guess !)
Aalso my bias are Chaeryoung and Yeji (this is again one of the groups which i constantly keep changing my biases because all of them are just soo amazing !
I THINK THIS IS GETTING A BIT TOOOOO LONG…
I M GOING TO STOP HERE
and
WAIT FOR THE SECOND PART TO COME SOOOOOOOOOOOOON !
Till Then
TA TA !