Here Is all what I learned thanks to COVID !
Heyo ! You guys bored eh ? I too was EXTRA bored during the closure. Even though the closure is being slowly lifted up, the main fun of life, school, is still closed. To be honest I wasn't THAT bored cause me and papa were always joking around followed by mumma scolding us, but still, at some point I too was bored.
SO WHAT DID I DO ??
That is exactly what I am going to write about today.
It is a list of things that I have done or you can say learned till now due to MR. CORONAVIRUS !!!
Leggo !
STUFF THAT I LEARNED
DURING THE QUAR. TIME
[BTW this time all the pics I HAVE CLICKED! I am not the best in photography but 'am pretty proud of it. What do you think ?]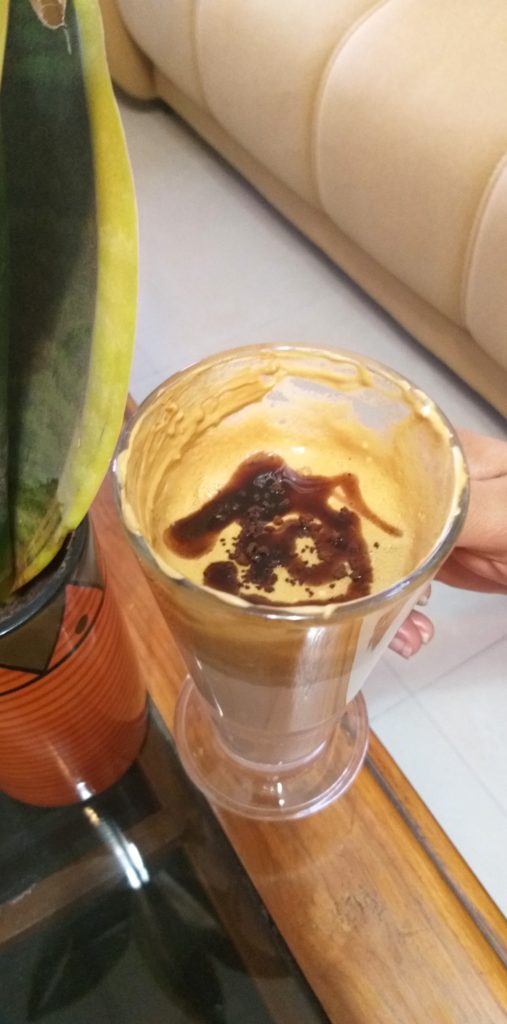 1.

My Lovely DALGONA COFFEE

!!
Ya hooooo! This is the first stuff that I made which actually turned out GOOD ! I first made this on my parent's anniversary and they LOVVED it ! (I am not bragging ey !)
Let me tell you the recipe so that you too can impress your parents 🙂
RECIPE:
2 Tbsp Instant coffee
2 Tbsp Sugar
2 Tbsp Water
As you might have noticed that you have to take equal parts of all the three things. It is suppper easy.
Now beat it
I DID say that it is suppper easy. But it is so if you have an electric beater 'casue beating this coffee is the most essential part. The final outcome should be a very fluffy and light coffee which can sit on top of the milk. One can surely beat it using the normal manual beater but it would definitely be a GOOD muscle exercise for your hand. Just make sure of that 🙂
.
2.

Mandala Time !!
[BTW this time all the pics I HAVE CLICKED ! I am not the best in photography but 'am pretty proud of it. What do you think ?]
I tried mandala art for the first time in these so called holidays ( Ya, if we do not count the little doodles we do in the corner of the pages of our notebooks in school, this was the first time).
THIS FORM OF ART IS SOOO RELAXING !!
This one, which you can see is the smaller one I made. I am currently working on a HUGE mandala and I m nearing its end. Ones it is done, I will add it in here. Till then you can wait, and I am guaranteeing you it is worth the wait !!
3. MILKSHAKE !
After Dalgona, I made watermelon Milkshake. It was Yummmm 😋
RECIPE:
It is simple.
Sugar and Watermelon in the blender. Blend it.
TADAAAAA!
Done !
4.
Read a LOT OF BOOKS !
I have read around 5-6 books till now this summer. The books I read were:
The Joy Luck Club
Harry Potter and the philosophers stone
Harry Potter and the Goblet of fire (yes I was really into Harry Potter in the beginning. But then, like most of my interests, I stopped reading it.
Can you keep a secret ?
Persepolis
All of them I gave a rating of more that 4 stars. So it turned out to be a good reading summer for me.
5.
Bullet Journaling !!!
I have already done bullet journaling in the past but I never used to get the time to keep up with it. But right now as I am in my home all the time, I am able to fill it up and literally USE it as a time table and habit tracker
6.
SCRUNCHIES !!
Me and my friends had this CRZY idea to make around a HUNDRED SCRUNCHIES during lockdown !!! (umm you asking about our progress ? …..well we DID make round 3 to 4 each. Not bad though)
Making scrunchies is SOO fun !!
Ummm..this is a side youtube channel made by me cause, AGAIN, I had nothing to do. But coincidentally, my first video is about how to make scrunchies. So if you want to know how to make scrunchies, you can refer to this video.
WELCOME 🙂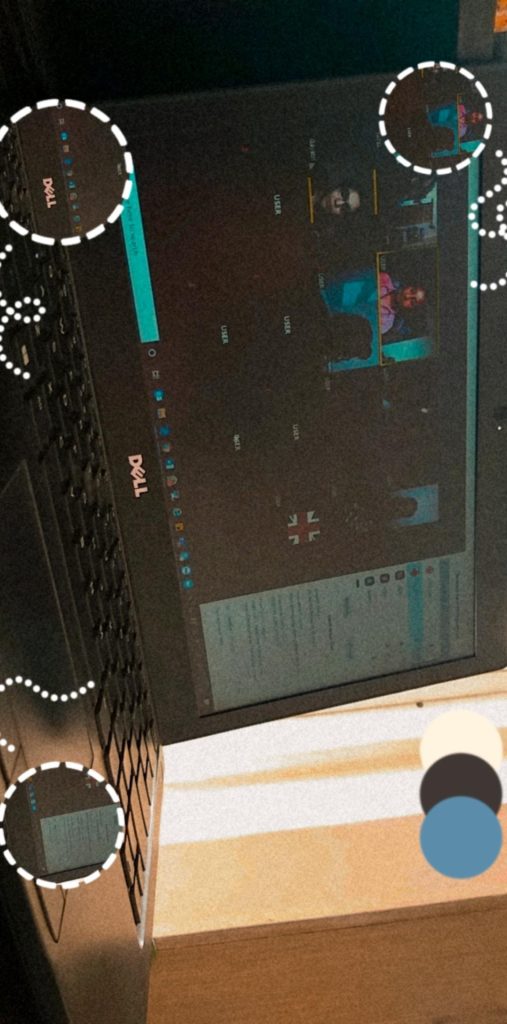 7. MUN !! (Obvyo)
(IDK Why the pic is rotated the wrong way, but please stand by)
MUN ! I have done 2 MUNs during the lockdown and both of them were bomb !
I am not going to talk much about this topic as I already have TWO blogs specifically for them. If you want to check them out, you can click here, and for the second one, here
AND LAST BUT NOT THE LEAST
.
.
.I STARTED MY BLOG DURING THIS TIME!!!
THE BEST ONE !!
I hope you are liking my blos as much as I am.
So KEPP WAITING FOR MY next one
Until then
TA TA !!