Book Review #1 The Joy Luck Club by Amy Tan
I haven't read a book for quite some time, 2 weeks maybe. But the last one I read was The Joy Luck Club, sooooooooooooooooo I am going to write a review on it !!
k?
Whatever.
Let's start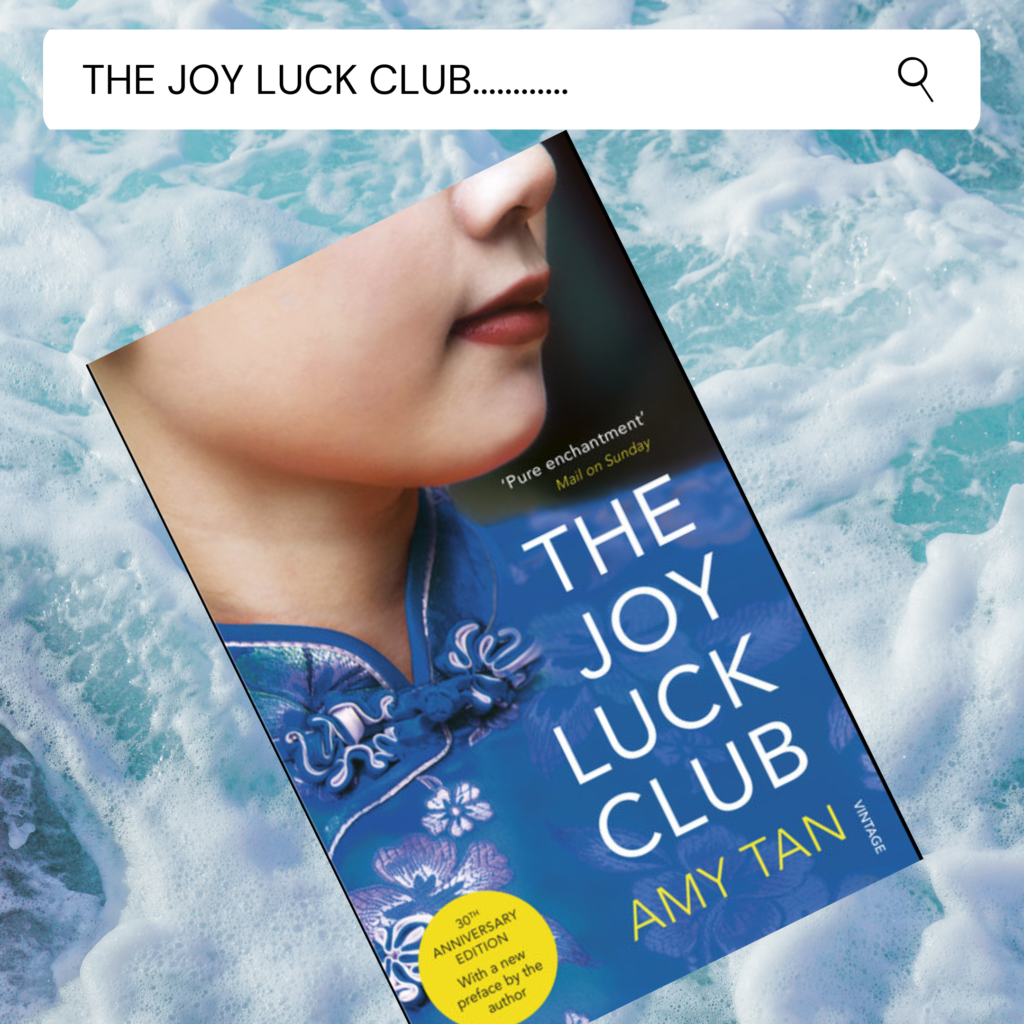 Basic Synopsis without any Spoilers
In a nutshell, this book is about mothers and their relationships with their daughters. There are precisely 4 mothers and their daughters (they have sons too but they are not a part of the main plot).
The intersting thing is that there isn't just one plot. In reality there are 8 PLOTS for each member respectively. Another thing which makes this book different from others is the fact that it is written from 7 perspectives ! the mothers and their daughters. Ya it is 7 and not 8 cause ( a small spoiler coming, and you can skip it) one of the member's mother has died in the beginning itself. So we are not able to get her perspective but her daughter shares what her mother used to say in her perspective so we get a little hint of the missing member's personality.
It is NOT one of those boring "everything if fine" kind of mother and daughter stories. There is a lot of problems, with the mothers and their daughters. The biggest one is that the mothers are Chinese but their daughters have been brought up in the american lifestyle and thus this gap between the cultures does affect their relationship with one another, and this is what the book is about, 4 mothers, their life, struggles and then their daughters with their different ways of thinking.
Final thoughts
Overall I liked the book. I just have to say that those people who like to read about happy mother and daughter relationship kind of book, might not like it as there are a lot of very deep elements, which I will not categorize as "sad" but which are also not that "happy". One more factor is that this book might be a bit hard to understand as it has been written from many different perspectives and there isn't just one story that continues for the whole book. Each character in the book has her own story to tell.
Briefed Rating (For those who are too lazy to read the above review)
I give this book a 4 out of 5. Because
A) It might not be the best book to represent mother daughter "good" relationship
B) It might be hard for a few people to understand
AND THAT IS IT !!!
I'll be coming with more and more book reviews (cause I read a lot 😜)
Wait till next week and I will pop in with another blog
Till then
TA TA !!